LATEX FEMDOM,LATEX STRAPON,LATEX BDSM

Added 20 of october 2019 :

16 of 2 Mistresses (one of them pantyless) caning balls of naked male slave + 4 video clips -
Added 19 of October 2019 :


Milked by the hands of Lady Bronna Black
Added 26 of March 2014 :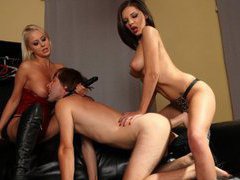 Two Dommes (one of them blonde) do not spend a lot of time thinking about what to do with a very big dildo they have.
.


Added 22 of february :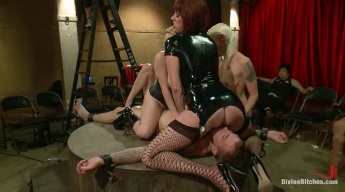 Usually people who like femdom or BDSM keep it in secret. But here we can see femdom session with a lot of people and it is one of categories. let's call it "Public femdom" - when guy dominated and a lot og people see it not on computer monitor, but in the same place

Added 21 of february :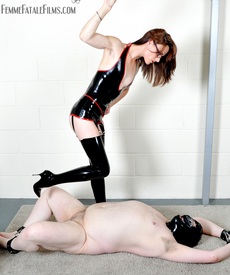 Beautiful Mistress Krush in BLACK latex outfit + black latex boots tramples male slave with high heels, sits on his face, she has glasses - it looks like she goes to library a lot, but all books she reads there are about how to dominate submissive and not submissive men...